Tortoise as a support surface
This informative webinar will combine science with clinical practice and pressure injury prevention guidelines. Explaining the science behind repositioning patients as part of a pressure injury prevention regime, Evan Call will address immersion, envelopment and microclimate. From here, Michelle Deppisch will discuss the clinical importance of these elements in meeting NPIAP guidelines for a support surface. Together, Evan and Michelle will translate lab evidence into a discussion on real-world pressure injury prevention.
Available on-demand for all registrants.
Certificate of Attendance can be downloaded at the end of the webinar for CPD redemption.
Evan Call and Michelle Deppisch will present scientific evidence and clinical practice and guidelines that underpin pressure injury prevention with a particular focus on safely turning and repositioning patients as a preventative measure.
Evan Call will present scientific evidence covering envelopment, immersion and the importance of microclimate and its management. Michelle will share in detail the clinical importance of these areas as part of presenting NPIAP guidelines on pressure injury prevention.
This will be followed by Evan and Michelle discussing lab evidence and how it translates into pressure injury prevention in practice.
This will be followed by live Q&A.
hidden1
hidden2
06:00 AM AEST, Thursday 25 June 2020
Speaker: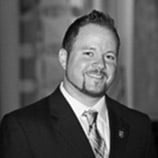 Dr. Tod Brindle, PhD, MSN, RN, CWCN
Medical Director, Mölnlycke Health Care, US. Wound care clinical lead at Medical College of Virginia, VCU Medical Centre, Richmond, Virginia. Former board member of the American Nurses Credentialing Centre's Magnet Commission Board, Board of Directors for AAWC and former co-chair for WOCN National Conference Planning Committee