Find the right product
Staff clothing
Discover the BARRIER® range of staff clothing – a wide range of protective clothing for the safety and comfort of healthcare professionals and patients.
hidden1
hidden2
Designed to protect, developed for comfort
Choose staff clothing that is fresh and hygienic every time. BARRIER® single-use staff clothing combines high cleanliness with modern design. So you can start each shift feeling fresh and comfortable, and knowing that what you're wearing is hygienic every time.
At Mölnlycke, we understand how important comfort is to you. So we've developed each product to be nice and soft against the skin, wick away moisture and offer good air permeability. You'll feel the difference.
hidden1
hidden2
hidden1
hidden2
Scrub suits
Have the confidence that your scrub suits are truly clean
With reusable scrub suits, you can never be sure that they're fresh and hygienic. Single-use scrub suits and clean air suits show lower bacterial air contamination than cotton scrubs . BARRIER® scrub suits are made of polypropylene, which is associated with lower air and wound bacterial contamination than conventional cotton shirts and trousers . Our scrub suits with Unisoft are extra soft next to the skin – and quiet to wear.
hidden1
hidden2
Surgical headwear
Protect your patients by using our surgical headwear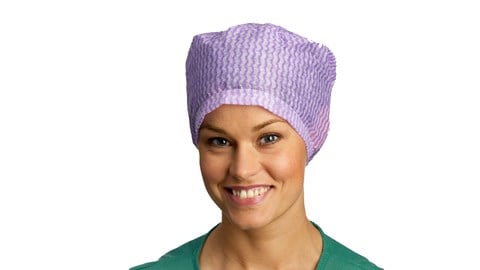 Cover your head and hair and reduce the risk of foreign particles falling into the surgical wound. Our wide range of surgical headwear offers different styles and fits, covering requirements for any type of operation, any shape and size of head and any hairstyle.
hidden1
hidden2
Medical face masks
Reduce the risk of bacterial infection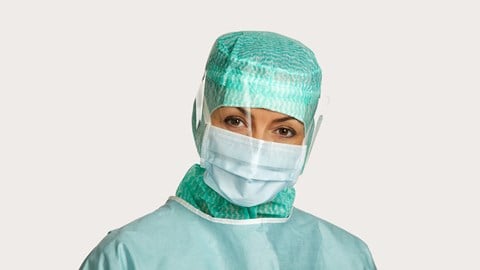 BARRIER® medical face masks offer bacterial filtration, reducing the risk of infection and the need for costly aftercare.
We know the skin around the mouth, nose and ears is the most sensitive part of the body. So our surgical masks are made from a soft material to ensure high comfort and low air resistance to avoid irritating the wearer. All BARRIER medical face masks fulfil the requirements of EN 14683, the European standard performance on medical face mask requirements and test methods.
hidden1
hidden2
Surgical gowns
Choose the right surgical gown for the protection and comfort you need
There's a BARRIER surgical gown to suit your requirements – whether you're looking to provide infection control during short, low-risk simple activities or long, complicated high-fluid procedures.
Because an uncomfortable surgical gown could put an entire procedure at risk, we've designed our surgical gowns with comfort in mind. Material that is breathable, soft, quiet and flexible enables staff to remain focused on the job at hand. And ergonomic elements improve the fit of the gown and provide greater freedom of movement.
All BARRIER surgical gowns comply with EN 13795.