Article
Supporting healthcare managers to increase OR efficiency
With healthcare managers under pressure to find time and cost savings, there are opportunities to increase efficiency in the operating room (OR).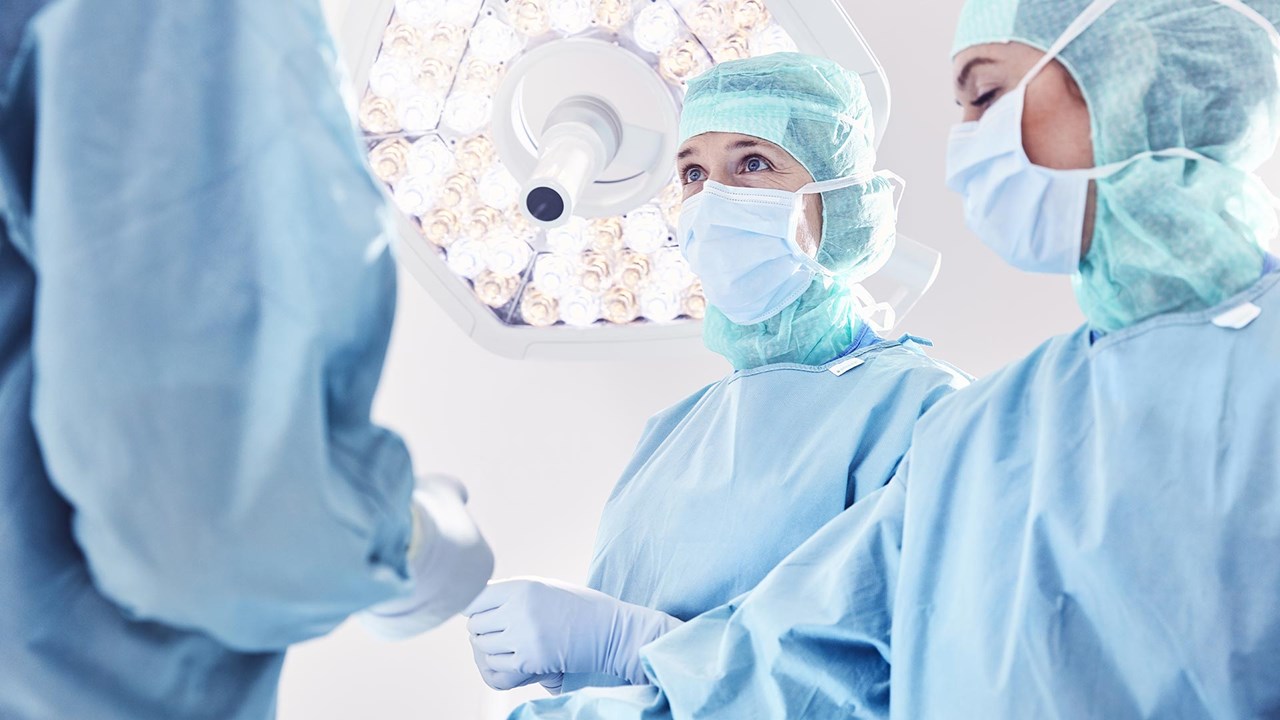 Supporting efficiency in the operating room (OR)
Challenged to do more with smaller hospital budgets, healthcare managers are striving to carry out procedures in the OR more efficiently – without compromising on quality or safety.
They tell us that preparing for surgery and cleaning up afterwards are the most costly and time-intensive activities in the OR.
Additional challenges stretch resources even further, such as:
increasing numbers of procedures
complex procurement processes
cutbacks in material management
understaffing
overtime costs.
Challenges in the OR
We believe that cutting back the time spent dealing with surgical components can significantly improve efficiency in the OR. Traditionally, nurses have needed to collect everything from the storeroom and set it all up for each procedure. Other necessary steps to get the components in place, such as stock-taking, ordering, warehousing and transportation take additional time .
With healthcare professionals spending a lot of time setting up procedures – up to 30 minutes in some cases – operating rooms themselves aren't used to their full capacity.
Because they're spending so much time managing, unpacking, stocking and restocking surgical equipment, they have less time to spend on carrying out procedures and caring for patients. This causes unnecessary stress. And that leads to poor job satisfaction, making it hard to recruit and retain skilled surgical staff.
surgical solutions
efficiency in O.R.
article
hidden2
Increasing OR efficiency
Hospitals and healthcare managers around the world are finding better ways to improve internal processes to save time and increase efficiency.
Their goals include improving outcomes while ensuring quality and safety. That involves making best use of the resources they have, easing the stress on healthcare professionals so they can perform at their best, and maximising the use of OR so more procedures can be carried out.
Procedure-specific Packs
Customised surgical procedure packs are tailored specifically for the needs of the OR staff in that hospital, dealing with that specific procedure. They mean that staff have the right tools at the right time, all in one convenient package.
They simplify the OR team's work and have been shown to improve operating room efficiency:
by saving 40-59% of time during set-up, hospitals can complete more procedures
by freeing up time for staff: the more components included in a single pack, the more time is saved across the entire OR process, from ordering to waste removal
because no components are wasted and less packaging is required, component handling is more cost-effective and efficient
by giving hospitals control of their own stock – hospitals have more ownership of the process and insight, enabling them to forecast more precisely
Staff can spend a lot of time searching for the right equipment for each procedure. Managing and storing stock is also extremely time-intensive. But if it's well-organised, there are opportunities for efficiencies – reducing the time spent on preparation and change-over between surgeries and on stock management.
Solutions include colour-coding packs. This gives anyone handling them an easy visual identifier – so that they can store packs in a more organised way, notice when stock is getting low and replenish it, and pick packs before surgeries. It also means that all hospital staff can collect packs.
Efficient component management
Surgical requirements and protocols are always changing. And surgical components can be wasted when too much is ordered, creating further inefficiencies. Space is at a premium in busy hospitals too. As a result, many hospital managers are introducing lean stock management processes.
By planning deliveries of surgical equipment according to demand, they can reduce waste and cost. And they can be sure they always have the right components for the right procedures at the right time.